20 Dec

Piraeus Bank Group Successfully Approves Property Sales of €3,18 Million for 30 assets via E-bidding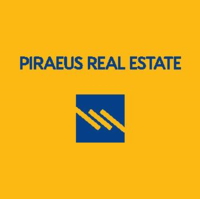 PRESS RELEASE
Piraeus Bank Group Successfully Approves Property Sales of €3,18 Million for 30 assets via E-bidding
Piraeus Real Estate, in cooperation with Piraeus Bank and Piraeus Leasing, completed its eigth e-bidding in November. Piraeus Bank Group approved the sale of 30 properties, with the sale price for these properties totalling €3,18 million. The success of the latest e-bidding is within the framework of Piraeus Bank Group real estate assets active management approach.
More than 260 individuals and legal entities expressed an interest in participating in the eighth open electronic auction. Throughout its open e-auctions, Piraeus Bank offers financing to interested buyers.
Properties4sale.gr is already preparing for the next property auction, the dates for which will soon be announced.
Athens, December 20, 2019
Notes to Editors
Piraeus Real Estate S.A. conducts e-auctions via https://www.properties4sale.gr/, the Piraeus Bank Group innovative property auction website. Prior to auction day, offers are considered on all properties at the published "Buy Now" price. Following the payment of a deposit on the Buy Now offers, the relevant properties are removed from the e-auction website ahead of auction day. Those properties receiving more than one "Buy Now" offers are dealt with on a first come, first served basis. In the period leading to the auction, prospective buyers can visit the properties on prearranged dates (open days). Additional open days are held for properties that generated increased interest. Real estate agents can become cooperating agents and register their clients via the platform.