CEO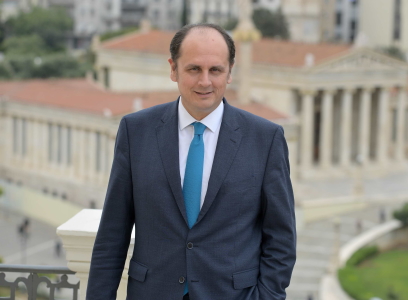 George I. Kormas
Mr. George Kormas is an Executive General Manager and an Executive Committee member of Piraeus Bank, and Head of Real Estate. He is also the CEO of Piraeus Real Estate S.A. as well as of PICAR S.A, both real estate subsidiaries of Piraeus Bank.
Advocate of change, he is currently leading the transformation of the management of all Real Estate assets on Piraeus Bank Group's balance sheet through the re-design, advice, and execution of the Bank's strategy relative to the full life cycle of a real estate asset.
Before joining Piraeus Bank Group, Mr. Kormas served as an Advisor to the Governor of Bank of Greece and prior to that, he worked for the European Central Bank (ECB). Throughout his twenty years' tenure with an extensive experience across the areas of banking, economic and regional development, real estate and tourism, he delivers solutions in demanding environments through innovative thinking.
With a genuine compassion to give and share, George tries to implement regularly numerous social and corporate responsibility initiatives that add color to his busy multi-role schedule.
He holds a Vordiplom (BS) in Economics and Management Sciences and a Diploma (MS) in Business Administration, Banking and Finance, from the Justus-Liebig-Universität Gießen (JLU) in Germany.